A Different Kind of Food Content Agency
Over Easy Studios  is a different kind of  Food Content Agency. Our turnkey production model makes creating high quality food videos, photos and gifs easy and affordable. No retainers. No long term contracts.
We work with a broad range of clients in the food, kitchenware and media industries. Our list of clients includes Morton Salt, Vitamix, Tastemade, Pacific Foods, Breville and others.
7 Reasons Why Clients Choose Us:
Industry expertise
One stop shop – for high quality end to end creative
Transparent (and affordable) pricing
Quick and predictable delivery timelines
Committed to delivering exceptional quality
You own global exclusive lifetime rights
No retainers. No long term contracts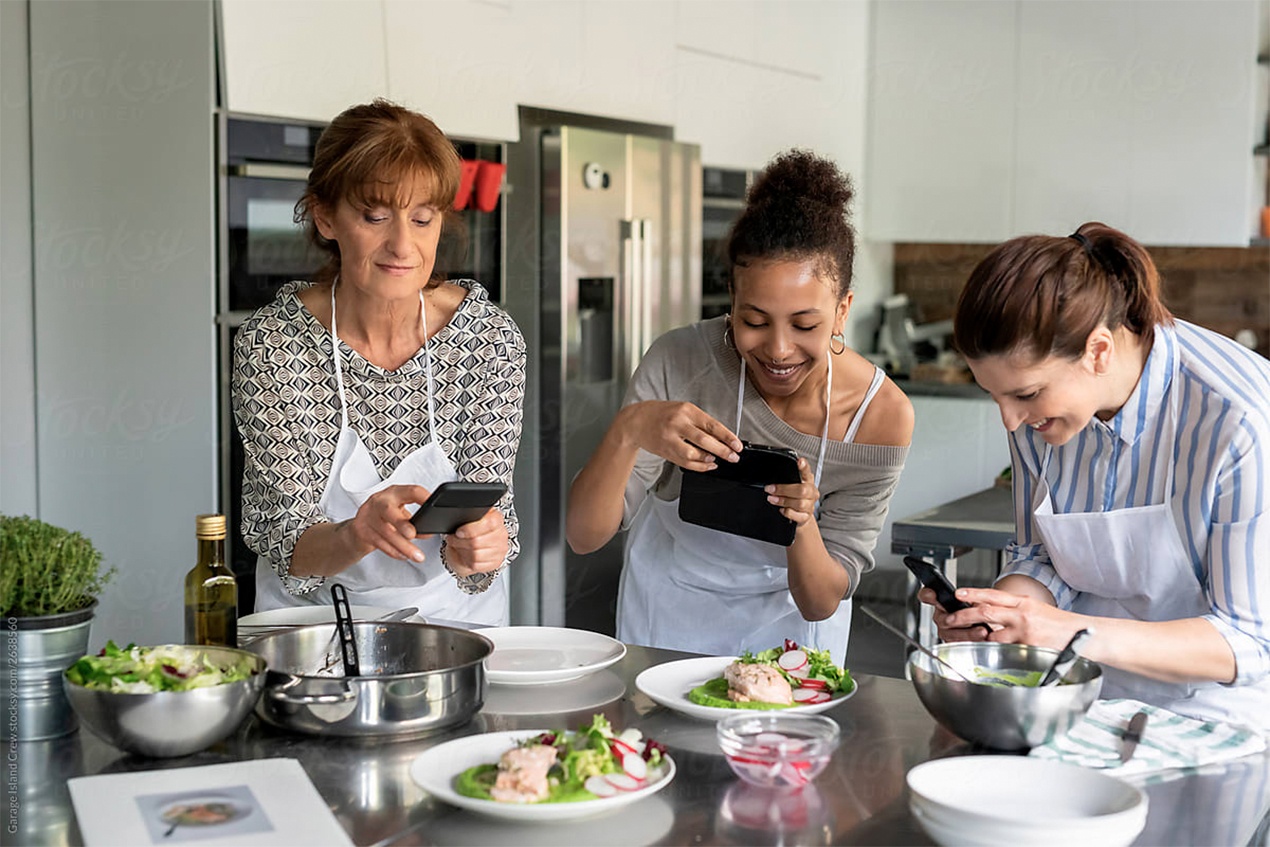 80% of our customers sign up because it got too time-consuming to find and manager content creators. 
Here's our answers to questions that get asked fairly frequently:
HOW MUCH DOES A VIDEO COST?
The average cost for a 60 secend overhead "Tasty-Style" video starts at $1,350(USD). A 30 second stop-motion animation  starts at $875(USD).

DO I OWN THE RIGHTS TO MY CONTENT?
Absolutely! You own global exclusive lifetime rights to your content. That means there are no licensing fees. You own the content and can use it however you like.
HOW LONG DOES IT TAKE FROM BRIEF TO CONTENT DELIVERY?
The average project life cycle is 4-6 weeks including feedback loops.
WHAT DOES YOUR TYPICAL PROCESS LOOK LIKE?
We have a simple 4 step process. 
Step 1: Select from our video packages based on your business needs.
Step 2: We'll walk you through our easy briefing process.
Step 3: We cook, shoot, and edit. 
Step 4: Receive your custom content within 4-6 weeks.
HOW MUCH WORK IS NEEDED ON OUR SIDE?
When we say not much — we kinda mean it.

If you don't have a brief, we'll give you an outline to produce one. If you don't know what your want, we'll tell you what will work and why.

Your main role is in helping us learn more about your company — this is normally achieved through us asking a heap of questions and some solid workshop time over the first few weeks.

Our clients on average report to be spending around 2-3 hours worth of feedback time in the entire life of a project.